| | |
| --- | --- |
| | Seit drei Monaten befindet sich Daniela De Fazio (4 A-EU) als Austauschschülerin in Irland. Aus der kleinen Stadt Carlow haben wir eine Grußkarte erhalten. |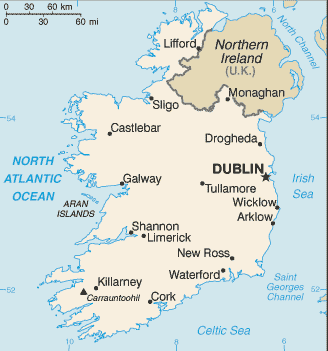 HI HOB-ler

It's me, Daniela, usually a HOB student, but for this year I'm not. Now I am an Irish student, almost an Irish girl.
You wonder how I got here? I was told that everyone of us has the possibility to spend a year abroad and I liked the idea to do a year in a foreign country, with new people to go to school with, and a completely different school system, to have the possibility to improve my English. So I got informed well about all the necessary stuff and I decided to try it. I had the chance to get a scholarship offered by our region Trentino-Südtirol.
In February I had to enrol and in March and April I had to take two exams, an oral and a written one. I passed both of them and now I'm here in Ireland. I live in Carlow, a small town in the south-east of Ireland, about an hour from Dublin, the capital. I came over in August and am going to stay here up to the end of June, because I'm doing my leaving certificate (Matura) here.


The first time was strange and to be honest not the easiest one. But I got introduced and used to everything soon. Now I feel like home, I have my friends here, I'm used to the school, the host family and to the environment. Now I can't even imagine to go back home and leave everything here.

First of all I'd like to introduce the Irish school system. I go to school from Monday to Friday, every day from 9.00 am to 3.45 pm. School here is completely different. I have to wear a school uniform, so everyone knows to which school you're going. During school you change room after every class, not as in Italy where the teachers do this. You can choose your subjects and decide on your own if you want to take five or more subjects. I think these are the most important things to know about the system here.

I just like the to be here and to live for one year in another "world".
I heard that some of you are interested in doing what I am doing at the moment. The only thing I can say is: do it! I have been here for three months now and I already know that this year is going to be the most instructive I've ever had and maybe the best one, too!
To be afraid is normal, I think, but don't be shy. Just do it. You will see you won't regret it.

Lots of people ask me why I chose Ireland.. I have no real answer... I like lots of things here: the landscape, the atmosphere, the friendly people here, but first of all I like it because it is so different.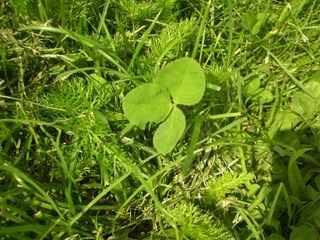 .... and here a little bit of Irish luck for you...

Oh and not to forget.... HELLO to my class.. 4 A-EU ... hope you will visit me here, don't forget me!